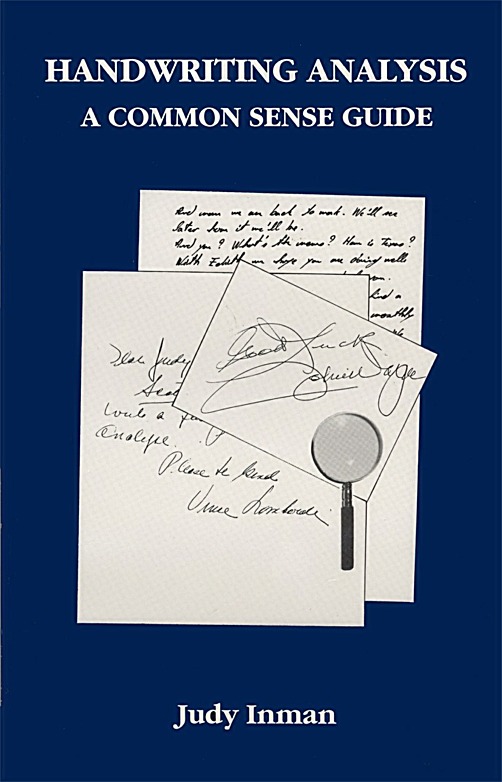 HANDWRITING ANALYSIS: A Common Sense Guide
A positive, practical approach to graphology for everyday use, with major emphasis on fundamental concepts in analyzing both children and adultís handwriting. Topics include determining compatibility in intimate relationships, discovering specific career aptitudes and changing weaker habits through handwriting exercises. Celebrity letters/autographs include Katharine Hepburn, Vince Lombardi, and John Wayne.
ISBN: 0-9651571-0-5

Illustrated by Kip Heatley
129 pages
Printed Dec. 1995.
Price reduced for sale: $2.99 plus postage*
* Please note: copies available have minor cover imperfections
---
Handwriting On the Wall: An Autobiography by Graphologist Judy Inman
Price: $9.99 plus $4.00 book rate (shipping)
************************************************
Also by Judy Inman:
Eternal Dreams l Something in Common l Except for You

Nana's Fun and Easy Cookbook For Kids l Portrait of Bulcher
Letters from a Confederate Soldier:
11th Texas Calvary, Company F, Fannin County, Texas
Handwriting Analysis: A Common Sense Guide